Domaine du Haut Bourg
Hervé and Nicolas Choblet, fourth generation winemakers.
Appellation Muscadet Côtes de Grandlieu
The Domaine du Haut Bourg is located south of Nantes around the Grand-Lieu Lake in the Loire-Atlantique department – in the heart of the Muscadet Côtes de Grandlieu appellation. The estate is a family business built up by four generations winegrowers.
In 1944, the first Muscadet vines were planted on the estate and since then, the surface of the vineyard has not ceased to grow to reach 40 hectares today.
Signature du Haut Bourg – Muscadet Côtes de Grandlieu
Harvested at the limit of over-ripeness, this Muscadet has been aged for 6 years on fine lees in underground tanks. You can taste our Signature wine alone or with fish in sauce, scallops or goat cheese. A real gastronomic Muscadet, 100% Melon de Bourgogne!
In addition to Muscadet, you will also find white, rosé and red wines at Domaine du Haut Bourg.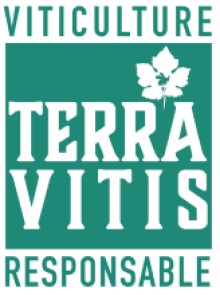 Exploitation certifiée Terra Vitis
Stay in touch
To write us :
contact@hautbourg.fr
To call us :
(+33)2 40 65 47 69
Our cellar is open :
– from monday to friday from 9:00 a.m to 12:00 a.m and from 2:00 p.m to 6:30 p.m
– on saturdays from 9:00 a.m to 12:30 a.m and from 2:00 p.m to 5:00 p.m
Domaine du Haut Bourg
11 Rue de Nantes 44830 – Bouaye – FRANCE
Our latest posts on Instagram